By Jim Goodwin on Jun 19, 2019 12:51:21 PM
By the ninth week of PWBA Tour competition in 1996, Tammy Turner had her act completely together. In the PWBA Omaha Lancers Open,

this week's BowlTV Vault video

, we see Turner at the peak of her pro career, winning back-to-back titles. She won the Storm Doubles championship the prior week in Las Vegas with fellow Floridian Laura Moriarty, and she defeated the great Wendy Macpherson to win Omaha . . . but that is only a small part of Tammy's story.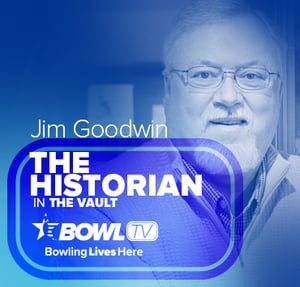 Turner was the 1992 Amateur Bowler of the Year while at West Texas A&M University, a Team USA All American in '93, and the 1994 PWBA Rookie of the Year. World renowned Team USA Head Coach Fred Borden said at the time "she is the best I have ever seen."

Turner was living up to her potential at that point in '96 in a big way . . . in a six-week span, she made five TV shows . . . her lowest finish in those five events was third; she was the No. 1 seed four times. She had dreams of winning Player of the Year, and talked about it in her post-event interviews.

Then, only two weeks later, she was off the tour and visiting doctor's offices trying to find an answer for a back problem that put her in such severe pain that it was impossible for her to continue to bowl. She withdrew from the U.S. Open a couple of weeks after finishing third in the Franklin, Virginia, event. She missed the entire final swing, and she would not pick up a bowling ball for the next 18 months.

After Lumbar Infusion surgery, she was in a body cast for three months and spent another seven in rehabilitation. It was finally determined that the problem likely started when she cracked or badly bruised her tailbone at age 12.

"Back then, when it happened, they just said it was one of those injuries where you had to let the body heal itself, so I took a month off from sports and then got going again," said Turner. "I had some pain through college, but nothing was going to stop me from doing what I loved, and I sure did not know how serious it was."

When she returned to the first event of the year in 1998 in Lubbock, Texas, she was so determined to bowl well she finished second to Tish Johnson . . . but it was short lived.

"It was devastating to leave the tour in '96," she said. "But the worst part was when I finally did come back, the problem returned. It seemed like a different world for me. My opponents seemed to bowl better against me and I just could not get to the level where I knew I should be. I would qualify in 20th instead of at the top. It got to a point where it was as much or more of a mental problem than physical."

Down again but not out, there is a happy ending to this story for Turner . . .

At the time the PWBA stopped in 2003, she was ranked No. 13 in the world, and after not bowling much from then until 2009, she put on an incredible performance at the 2009 U.S. Women's Open. As the No. 1 seed she defeated close friend from college Carolyn Dorin-Ballard, 269-225, to win her fifth pro title. She rolled the first eight strikes in the championship match before ringing a 10 pin, flirting with a $100,000 perfect game bonus. She fought a sciatic nerve issue that entire week. "It was a great week. Everyone I loved was there, including my opponent," she recalled.

If not for the physical ailments, or if bowling had the medical and training staffs that other athletes enjoy at the collegiate and pro level, there is no telling how many titles would be on Tammy Turner's resume. She will be 49 in August, and has not bowled in four years, but she says her time on the lanes is not yet over.

"I will be back," she says. "I am dying to get back on the lanes, and you will see me there again soon."
Jim